Top reasons to invest in transport in Liberia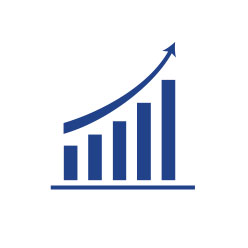 Growing demand for transport
Despite challenges in the logistics sector, opportunities in Africa are promising. 
The establishment of the Economic Community of West African States has led government to take new approaches to policy.
Liberia is improving the landscape to encourage further investment into new and existing logistics services.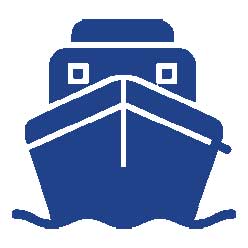 Preferential Market Access
Liberia is strategically located on the west coast of Africa and provides access to major international markets.
Liberia has also formed international trade relationships with many major markets, granting preferential access and opportunities for export.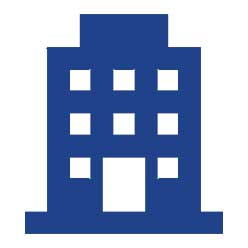 Improving infrastructure
The government of Liberia is committed to improving the country's infrastructure as a key priority 
Key improvements include the seaports, including the port of Monrovia which is to become a major transport hub and  development of  current rail and road infrastructure.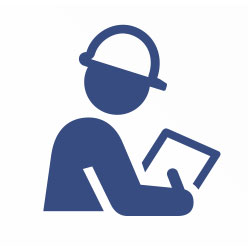 Skilled and Cost-Effective Labour
65% of the working population in Liberia is under 25, providing a youthful and eager workforce.
Skill development programs are ensuring skills availability in a wide range of sectors.
Salary costs are cost-effective compared to other locations.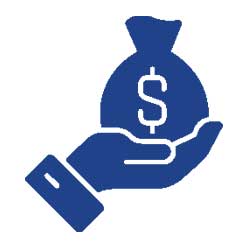 Strong business climate
Liberia has experienced steady GDP growth since 2010.
The business climate Liberia is investor friendly, with low barriers to entry and smooth business registration processes.
Liberia has been a politically stable country for over two decades and ranks highly in the Global Peace Index.
Source: National Investment Commission, Netherlands Enterprise Agency, USAID
Why Invest in ICT in Liberia?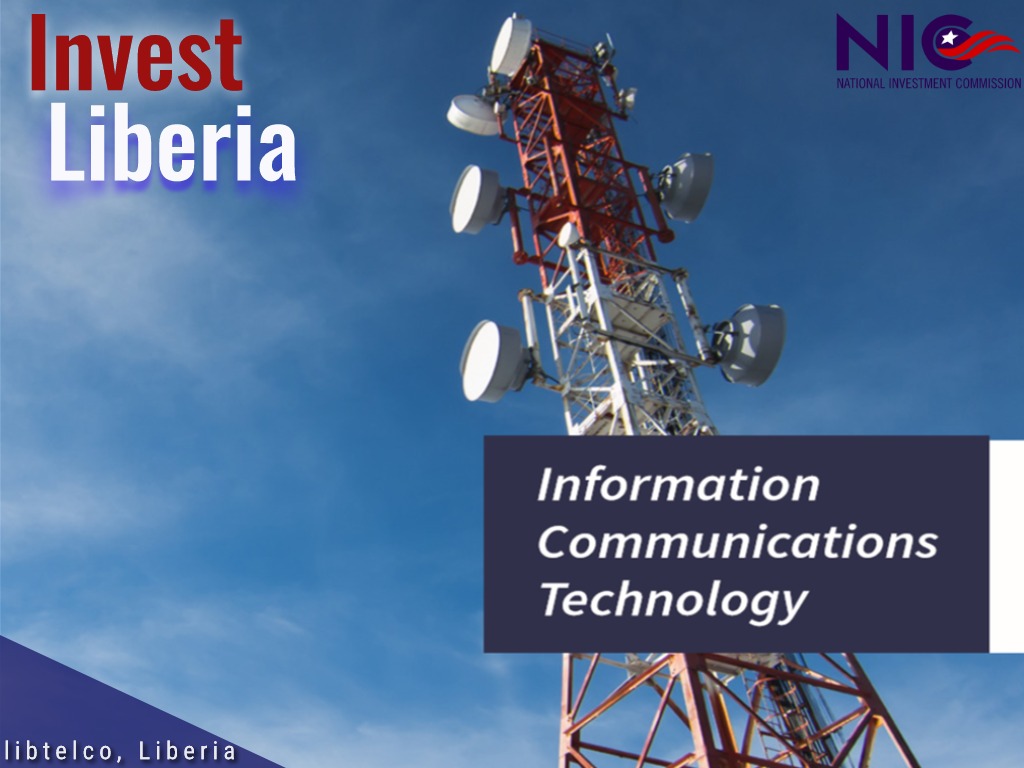 Liberia's Information and Communication Technology Sector offer extensive opportunities for investment in both the public and private sectors, especially in the areas of finance and banking, health and education, agriculture, transport, and security, and is considered the bedrock for national growth and economic progression.
With the availability of a comprehensive National ICT policy that seeks to accelerate economic development and global competitiveness, the Government of Liberia has prioritized the integration of telecommunications and ICT services into overall developmental objectives, priorities, and programs to the extent that it can improve the wellbeing of its citizens. This makes the sector one of the priority areas for investment.
---
Why Invest in Ports in Liberia?
Investment Opportunities in Ports
Seaports
The National Port Authority manages Liberia's four (4) seaports. Similar to the airports, all seaports will be rehabilitated and modernized.
Freeport of Monrovia
The Freeport of Monrovia, the largest port in the system, is planned for dredging, expansion, and enlargement of its container terminal park to serve as transshipment hub to neighboring countries.
Port of Buchanan
The Port of Buchanan located in Grand Bassa County is Liberia's second largest seaport. Its commercial engagement is largely related to iron ore shipment and, to a lesser extent, shipment of logs and rubber. The port is located within the economic corridor of the country and has the potential to expand as the Special Economic Zone is earmarked to be established within the vicinity of the port. The Port has dimensions of 334 meters long with a depth of 9.5 meters.
Port of Harper
This port facility is located in the far eastern region of the country boarding the Cote d'Ivoire. It has in the past catered largely to the export of logs and crude palm oil. The fishery resources in the Harper area include a good species of shrimp that are in high demand in Europe and Japanese markets.
Port of Greenville
Located further east of the Port of Buchanan, Grenville is almost exclusively a terminal for shipping logs. It has the potential for handling oil palm products given its location within the vicinity of major oil palm concessions.
Dry Port Development
Government is intensifying a plan to establish an inland terminal for all types of cargo in the commercial hub of Ganta, Nimba County to and from which shipping lines could issue bills of lading for clearing cargos. The facility is meant to achieve the following objectives:
To stimulate worldwide trade and globalization
To lessen congestion at the Freeport of Monrovia
To disperse economic and commercial activities from Monrovia to other centers of the country
To strengthen transshipment to the neighboring countries and thereby promoting trade within the context of ECOWAS Trade Liberalization Policy
Integrated Rail and Port Development
The Republic of Guinea is investing in the mining of its huge reserves of minerals (iron ore, bauxite, phosphate, etc.). The Conakry port is a long distance (approximately 1,500 km) from the region where most of these minerals will be mined. Meanwhile, there exists a rail linking Yekepa to the Port of Buchanan covering 350 km. It makes economic sense to have Guinea use the rail and the Port of Buchanan to export its ore and other mineral products to international markets.
In October 2019, the Governments of Liberia and Guinea signed an Agreement under which the two countries will cooperate so that Guinean mining products will be transported through Liberia, using either the existing rail or a new infrastructure constructed in the Yekepa – Buchanan corridor.
When realized, the project will contribute to the socio-economic development of both countries, as well as to sub-regional integration of the economies of Guinea and Liberia. Investment opportunities exist in the rehabilitation of the rail and development of related infrastructure in the corridor. The would-be establishment of a Special Economic Zone (SEZ) in Buchanan presents opportunities for these envisaged investments.
---
Why Invest in Logistics and Transportation in Liberia?
Water Transport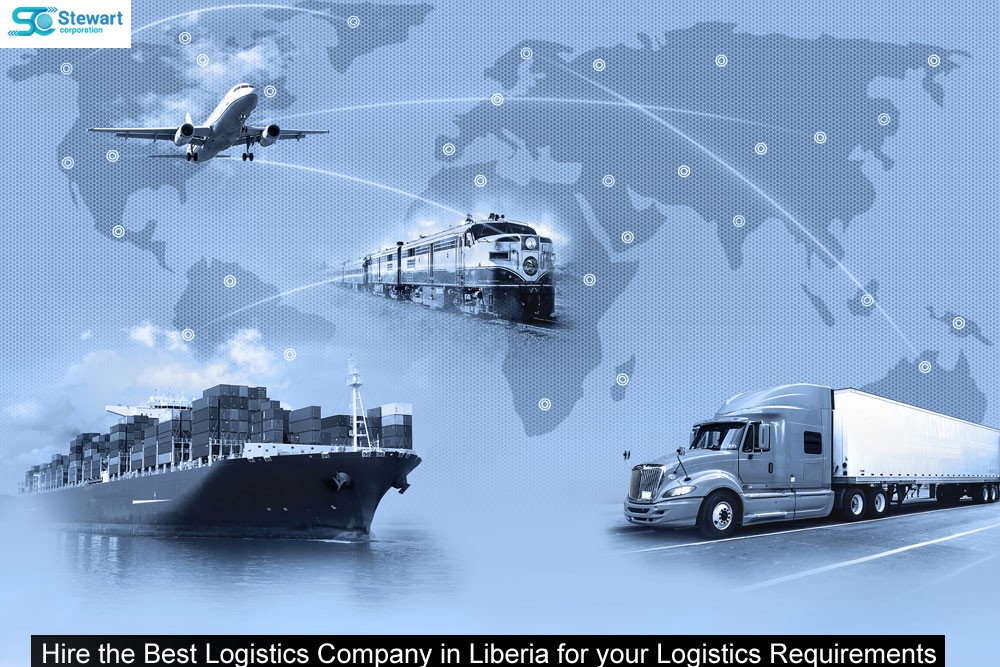 There is a huge potential for water transport in Liberia with the opportunity to transport passengers and cargo, especially agricultural products and other consumables.
Transport services linking prime agricultural producing areas to markets, including and Monrovia & seaports
Coastal and inland water transport utilizing major rivers
Liberia has 580 kilometers of coastline suitable for water transport
Land Transport
Potential for Public-Private Partnership (PPP) investment opportunities exist in the following areas:
Provision Of Mass Transport Services
Public Parking Facilities
Construction of bus stations & bus services
Construction of rest areas along highways
Trucking Services
The high demand for commercial trucking services creates a viable business potential in Liberia. The number of ships docking and disembarking from the Freeport is growing. About a year ago, vessels were unloading between 4500 to 5,000 containers monthly. With few trucking companies in Liberia, this is a very huge market that needs to be capitalized upon.
Special Opportunity in Trucking Services with the rich deposit of minerals in Guinea, most of which are along the Liberian border, the Government of Liberia has signed a Memorandum of Understanding with the Government of Guinea for the transshipment of minerals through the Liberian corridor (ports). It will cost the Guinean Government billions of US dollars to ship through Conakry and far less through Liberia.
Before the rail is fully developed to transport these minerals to Ports in Liberia, there is an immediate opportunity for specialized trucks to be used to transport minerals from mining sites in Guinea to the Port of Buchanan.
Rail Transport
The Government of Liberia plans to establish a Rail Authority to manage the expansion of existing rail infrastructure and develop new ones to enhance the movement of people and freight.
---
Why Invest in Roads in Liberia?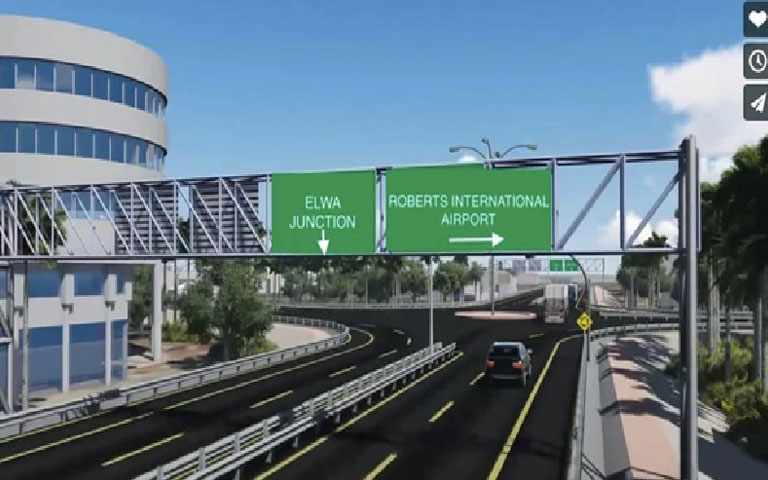 Liberia is committed to developing major road networks. By 2023, Liberia will have a more extensive national road network towards: reducing the cost of transportation; supporting businesses and job creation; accessing social services and transforming the living conditions of the population. As a supplementary benefit, traffic congestion and transit times around urban centers will ease.
Road investments will not be pursued in a silo but will be linked to important sectors such as agriculture. Along developed road corridors, the government intends to establish growth clusters—comprising SEZ and agriculture value chains in rice and cassava.
To deliver on its promises, the establishment of a Road Authority will be fully implemented. Materials testing facilities, zonal planning processes and databases, and a more effective road maintenance system will be established.
---