Case Studies
ArcelorMittal expands its existing mining operations in Liberia
Project Background
Description: ArcelorMittal signed an agreement in September 2021 to stay for at least 25 more years in Liberia, where it will at least triple its iron ore production and invest an additional USD $800 million.
Impact: Expected to create 1,000 direct jobs, 2,000 temporary construction-related jobs and about 4,000 indirect jobs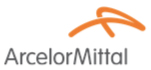 Project Specifications
The expansion project, which encompasses processing, rail and port facilities will be one of the largest mining projects in West Africa.
The project includes the construction of a new concentration plant and the substantial expansion of mining operations, with the first concentrate expected in late 2023, ramping up to 15 million tonnes per annum.
---